Need to Sell Your Connecticut Home Fast For Any Reason?
We can give you a fair, ALL Cash offer Plus we'll give you our NEW FREE report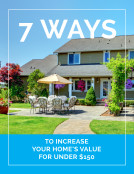 Get Your Offer NOW
Simply let us know how to contact you and you'll also get your FREE copy of our brand new report, "7 Ways to Increase Your Home's Value for Under $150."
Do You Need To Sell Your House in Connecticut ?
We buy houses in Connecticut. We are a rehab fix and flip renovating company focused on redeveloping neighborhoods and improving areas that we work in. We purchase properties from owners that want relief from unwanted real estate, we buy in its current condition, "as is" and we pay "cash". If you are considering selling your home quickly, for any reason, divorce, facing foreclosure, upside down, no equity or just want cash for your house to move into assisted living, home care, pay medical bills or distribute of inheritance, we can help.

"I Need To Sell My House Fast Connecticut!"

We are excited to potentially work with you directly OR with your agent or broker, if you are represented.We are a Connecticut real estate Investment company – and we buy houses Connecticut for CASH and FAST.
Shelton CT, Trumbull CT, Fairfield CT, Monroe CT, Stratford CT, Milford CT, Easton CT, Seymour CT, Orange CT,Ansonia CT, Bridgeport CT, Newtown CT, Oxford CT, Woodbridge CT, Beacon Falls CT, Derby CT, Naugatuck CT,Bethany CT, Hamden CT, New Haven CT, and West Haven CT.