Need to Sell Your Connecticut Home Fast For Any Reason?
We can give you a fair, ALL Cash offer Plus we'll give you our NEW FREE report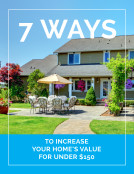 Get Your Offer NOW
Simply let us know how to contact you and you'll also get your FREE copy of our brand new report, "7 Ways to Increase Your Home's Value for Under $150."
Do You Need To Sell Your House in Connecticut ?
We buy houses in Connecticut. We are a rehab fix and flip renovating company focused on redeveloping neighborhoods and improving areas that we work in. We purchase properties from owners that want relief from unwanted real estate, we buy in its current condition, "as is" and we pay "cash". If you are considering selling your home quickly, for any reason, divorce, facing foreclosure, upside down, no equity or just want cash for your house to move into assisted living, home care, pay medical bills or distribute of inheritance, we can help.

"I Need To Sell My House Fast Connecticut!"

We are excited to potentially work with you directly OR with your agent or broker, if you are represented.We are a Connecticut real estate Investment company – and we buy houses Connecticut for CASH and FAST.

A cash Home buyer is someone who uses his own money to purchase your property. A cash purchaser will buy your house as-is thus you do not have to pay for major property repairs. Since a cash buyer invests his own money, he can purchase your property in a short time frame that saves your money spent on holding costs, maintenance, or HOA fees.
​
Benefits of Working With a US
No Repairs Required
No Waiting for Months
Hassle Free Transaction
Get Your Cash Within 10 Days
So, in short,

No matter where your CT house is located, what condition it's in or what your personal reasons for needing to sell we can make you a fair cash offer today. An offer that's fair, honest and creates a win-win situation for everyone.
You can sell your house without using an agent, ultimately saving a ton of time and money depending on the situation. There are companies such as CT House Buy LLC, Inc. that will buy your CT house using a straight-forward and simple process. With a direct sale, you won't have to worry about commission, repairs, cleaning-up or waiting for a buyer to come along. You will immediately know the amount you are receiving as well as the closing date so you aren't left in limbo, wondering when your house will sell.

The benefits of selling directly are numerous! For many people, it is the simple, stress-free way of selling they have been looking for! We encourage you to run the numbers to find out if it makes sense for you! Direct sales are becoming increasingly popular, however, not all buyers are the same. Make sure you do your homework on both the local market and the buyer you are working with. A direct sale may not offer full price, but for some people, the amount saved on repairs and wasted time more than makes up for the difference in price.
We Buy Houses In Connecticut, primarily in:
Shelton CT, Trumbull CT, Fairfield CT, Monroe CT, Stratford CT, Milford CT, Easton CT, Seymour CT, Orange CT,Ansonia CT, Bridgeport CT, Newtown CT, Oxford CT, Woodbridge CT, Beacon Falls CT, Derby CT, Naugatuck CT,Bethany CT, Hamden CT, New Haven CT, and West Haven CT.